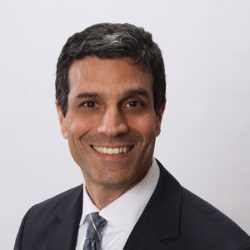 Joe Ippolito Advisor
Joe Ippolito is an award-winning Sandler Sales trainer, author, coach, and speaker. His columns on cutting-edge sales topics have appeared regularly in the Boston Business Journal and his successful clients are both established companies and entrepreneurs in a variety of industries. Joe's educational background includes an AB in Psychology from Middlebury College, and an M.B.A. from Northeastern University in Boston MA. He is currently the President of TOPLINE Performance Solutions, an authorized Sandler Training franchise.
Sandler Training is the world's leading sales and leadership training organization with more than 200 locations globally. In 2016, Selling Power Magazine ranked Sandler Training as one of the Top 20 Sales training companies globally. For ten years in a row, Sandler has been named the #1 Sales Force Development firm by Entrepreneur Magazine. And recently Harvard Business School has also partnered with Sandler to incorporate the Sandler Methodology into their curriculum.
As an Advisor to Thinking Chat® Joe is working with the company to increase sales and embed proven sales best practices into Thinking Chat's AI Agents.